---
"Although I have left public office, my convictions and beliefs are still the same.
I will always be your voice."
---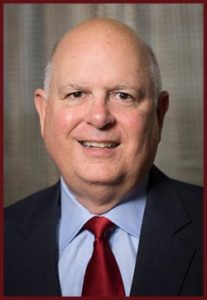 Lawrence Chehardy served as Assessor of Jefferson Parish for 34 years. He is the longest serving assessor in the parish's history. During his time as assessor, Lawrence served as Treasurer, Vice-President, and President of the Louisiana Assessors' Association. He is a graduate of Jesuit High School and Loyola University where he received his business degree in accounting and his law degree.
As Assessor, Lawrence Chehardy was the moving force in the passage of most of Louisiana's property tax laws and reforms that were adopted during his tenure. Many of those laws and reforms were authored by him. These included increasing the Homestead Exemption to $75,000, freezing the assessed value of the homes of senior citizens shielding them from higher taxes due to higher property values, mandatory tax rate rollbacks, and legislation protecting homeowners and businesses damaged or devastated by Hurricanes Katrina and Rita from excessive and unfair taxation following the storms.
Today, Lawrence is engaged in the private practice of law at the Chehardy Sherman Williams Law Firm serving as its managing partner. He is Martindale-Hubbell Rated AV Preeminent by his peers and was named one of 2013's Top Lawyers in Louisiana. In addition, Lawrence was honored by New Orleans City Business with its 2012, 2015, and 2016 Leadership in Law awards as well as one of New Orleans Magazine's "Top Lawyers." He is also a member of City Business Leadership in Law Hall of Fame.
Lawrence Chehardy has served as Chairman of the Kenner Streamlining Commission looking into ways that the City of Kenner can make effective cost savings while still maintaining services for its residents.
Lawrence served on Governor John Bel Edwards transition team on fiscal matters. Currently he is serving as Chairman of the Louisiana Tax Commission. Lawrence and his family have been inducted into the Louisiana Political Museum and Hall of Fame.
Lawrence received the Jefferson Chamber's 2010 Community Leader of the Year award.
Lawrence and his wife, Micki, have one daughter, Meredith, who is a practicing attorney with the Chehardy Sherman Williams law firm.
September 4, 2018